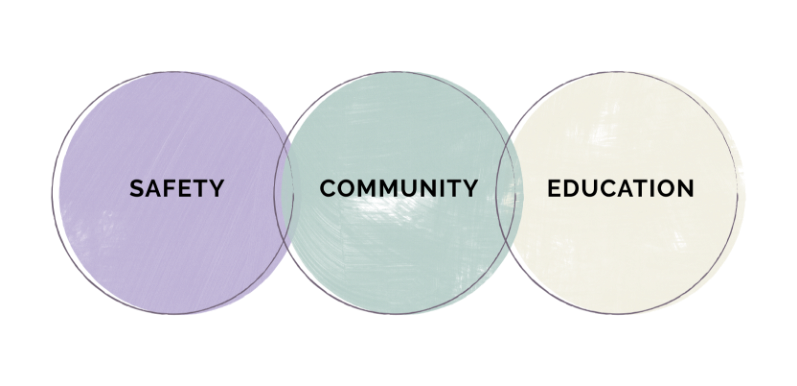 Finding Hope Support Groups were created with three things in mind: SAFETY, COMMUNITY, and EDUCATION. The information and strategies used in our support groups are clinically-directed and evidence-based, using the best practices currently available.
We are associated with The Younique Foundation and the great work they do to help survivors heal, including the Foundation's Haven Retreat. We utilize their resources, their knowledge, and their expertise in the Finding Hope Support Groups.
The Younique Foundation's Haven Retreat showed us that survivors need a sense of support in their everyday lives to progress on their healing journeys. Support groups can provide that community in whatever form they take; this support group is specifically designed for adult female survivors and is based around the 5 Strategies to Reclaim Hope.
Our relationship with Younique Products: The Younique Foundation and Younique Products are separate entities, which operate independently of each other. We are profoundly grateful for the generous support we receive from Younique Products, their founders, employees, and Presenters. We ask that no selling of any kind take place at Finding Hope Support Group meetings, including selling Younique Products.
It's really lit a spark inside me to be a group leader because I come, and I feel so excited to be here because people understand exactly what I'm going through. It's a community that I've never had before—and I love it.
–Kimberlee, Group Leader
SEE ALL